Artist Masha Ivanova about feminism, the objectification of a woman and her new project
2019-05-16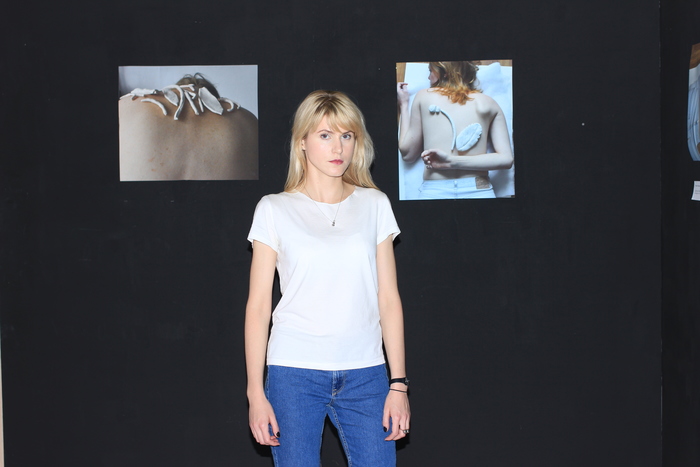 Masha Ivanova's project "Can you feel like woman" was first presented at the Objectified-2018 exhibition in South Korea at the Museum of Modern Art at the Institute in Tsong last winter. In the summer, it was shown at the EMINENT DOMAIN exhibition of feminist art at the Robert Miller Gallery in New York, and after that at the Open Studios residence at Winzavod (Moscow). Now the project "Can you feel like woman" can be seen in Paris at the residence of the Cité internationale des arts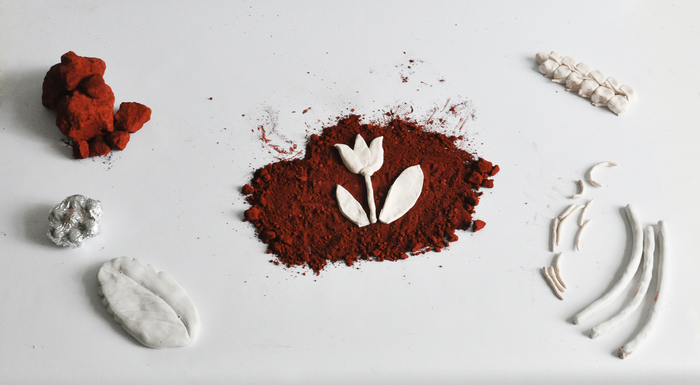 Masha, tell me what this project is about?
I try to bring the naked female body out of the framework of traditional perception and present it neutrally, as part of a sculpture. As an object, but outside the sexual context. Sexual objectivization of women is deeply ingrained in our culture and our subconscious. A woman is still determined solely through bodily – in fact, reduced to her body, while neither the body itself, nor control over it belongs to her. In my work in some photographs it is not clear whether it is a man or a woman: greatly enlarged fragments of the figure become just a part of the general image — an almost abstract composition.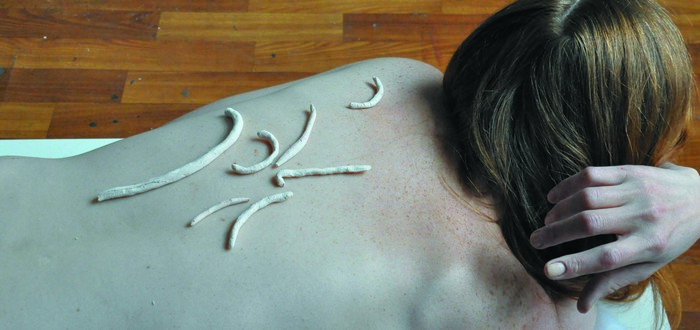 What was your inspiration?
In the fall of 2016, I saw the installation Jane Alexander `African Adventure` in London's TATE modern. I was very impressed with this strange work, I really liked the material: almost the whole room was covered with red earth.
After that, my installations with a red pigment appeared, and then the first part of the project: an installation of red earth and clay sculptures. Red color was very important to me, its density, texture, instability. White sculptures are very simple, naive, similar to children's work. In the second part of the project, the figures moved to the female figure.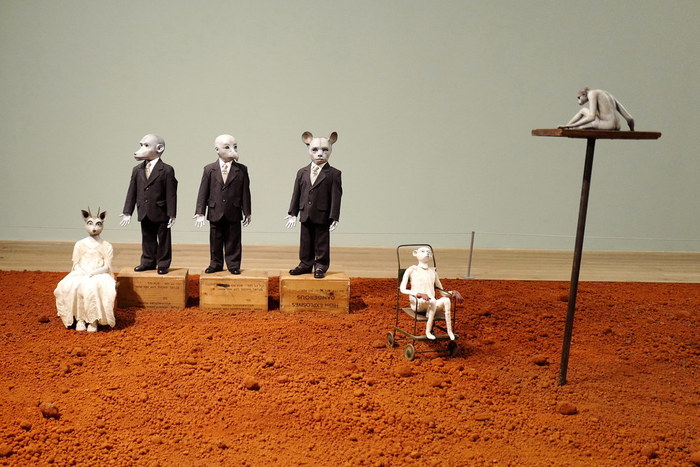 Installation Jane Alexander `African Adventure` in Tate Modern
The topic of feminism appeared after the creation of the project?
Yes. First you create work, then work creates you. I did it, guided rather by an artistic interest in textures, dynamics, composition. I really liked the combination of clay and the texture of the skin, I liked how clay reflects light (it is soft, daylight), white sculptures are obtained in such a missed plan, as if the carved part. As a result, the work turned into a project on the objectification of the body.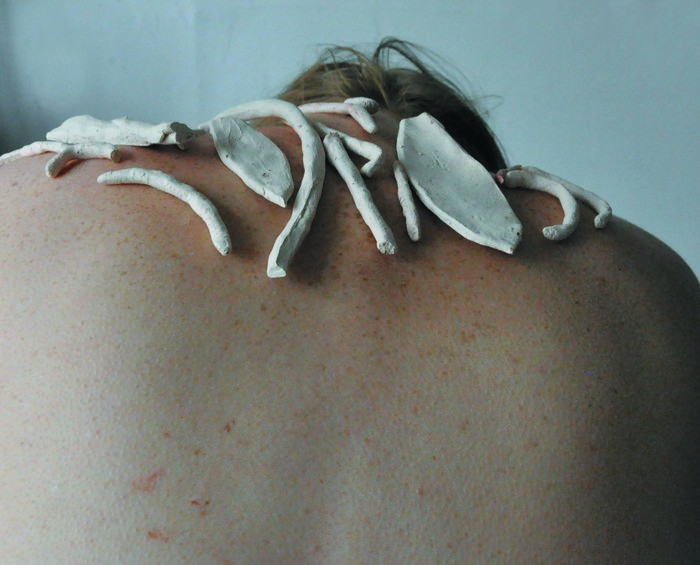 What do you think about attention to feminism today? There is a feeling that on the one hand there are many activists who claim a number of problems, and on the other hand, those who do not even notice these problems at all.
Now everyone lives in his own world and if not interested, not to read about some problems, you can simply ignore them. Listen to friends – no one has this problem, but women are paid less, they can not be hired because we are on maternity leave, there are still a lot of stereotypes: women driving are dangerous and so on. In a patriarchal society, a language fixes such a picture of the world in which women are given a defective, secondary, subordinate role and often negative qualities are attributed.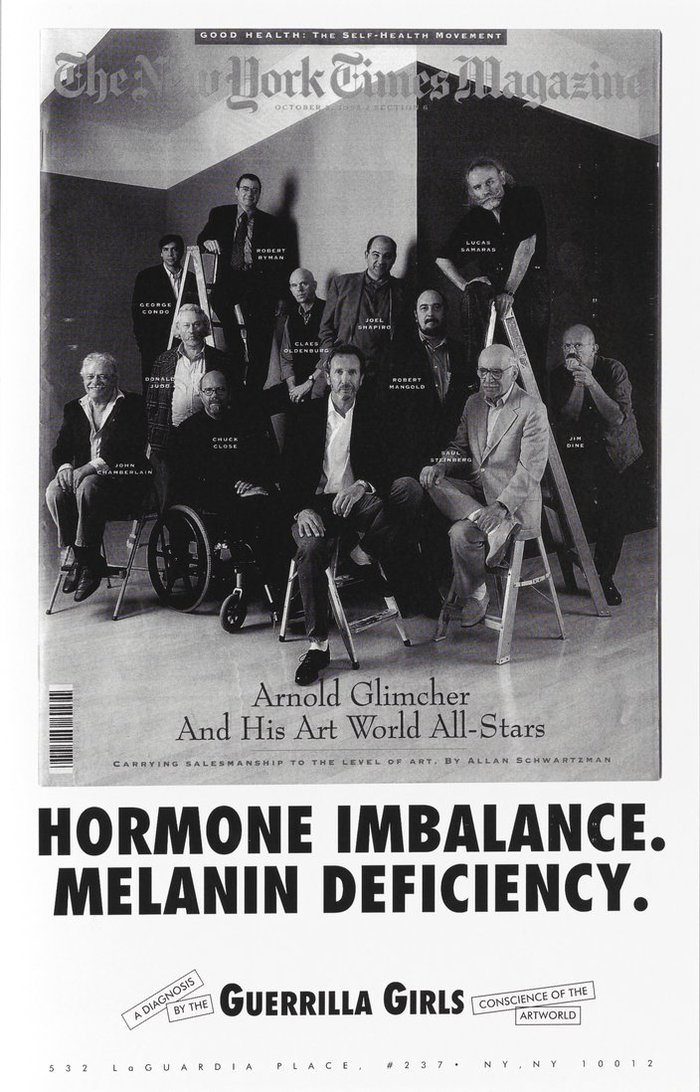 Guerrilla Girls `Hormone imbalance, Melanin deficiency`
Just watch what society we live in. In Jean Baudrillard, for example, about "the general feminization of things in advertising: the thing-woman is the most effective scheme of persuasion, social mythology, things … pretend to be women to buy." This question is perfectly illustrated by the work of Guerrilla Girls (anonymous American feminist artists, who are carrying disappointing statistics on the position of the sexes). For example, their poster Hormone imbalance, Melanin deficiency is the cover of The New York Times Magazine (1985), on which the most top artists are represented, but there is not a single dark-skinned woman, but only white men. And no one seems to be oppressing anyone, but it is not clear why this is the normal situation.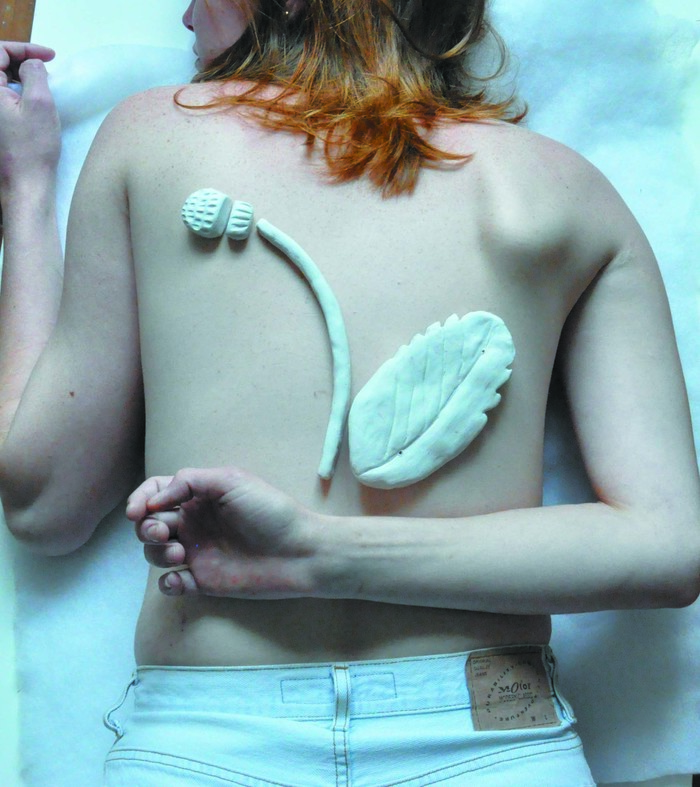 What will happen to the project next?
There are no clear plans yet. This project has become very important for me, has taught me a lot and changed me, and I plan to move on to explore the discourse of physicality. Currently working on a video art on this topic.
The project "Can you feel like a woman" can be seen in Paris at the International Art Center
Follow Masha's work and projects on her Instagram